Pride and Prejudice (Paperback)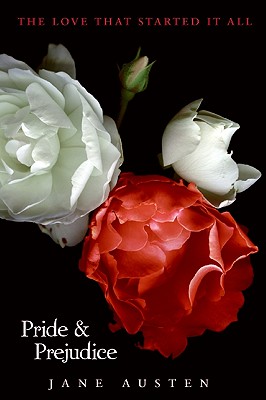 Staff Reviews
---
Pride and Prejudice by Jane Austen is a perennial classic and one of the most well-loved books of the past centuries - for good reason. It speaks to both general readers and critics, for what may seem to be simply a nineteenth-century rom-com is, in truth, a sparkling commentary on English society, the dependency of women, and the variable significance of money and love. Austen's wit is incomparable, her accusations just, and her love stories touching.
— Kate
Description
---
"Darcy had never been so bewitched by any woman as he was by her."
With all the forces of the world conspiring to keep Mr. Darcy and Elizabeth Bennet apart, how will fate manage to bring them together? It certainly won't be easy if they're fighting it every step of the way. But theirs is a love that was meant to be, despite all the odds against them.
One of the most captivating love stories of all time, Jane Austen's enduring masterpiece is beloved by generation after generation. Beautifully presented for a modern teen audience, this is the must-have edition of a timeless classic.
About the Author
---
Born in 1775, Jane Austen published four of her six novels anonymously. Her work was not widely read until the late nineteenth century, and her fame grew from then on. Known for her wit and sharp insight into social conventions, her novels about love, relationships, and society are more popular year after year. She has earned a place in history as one of the most cherished writers of English literature.