The Palace of Laughter: The Wednesday Tales No. 1 (Paperback)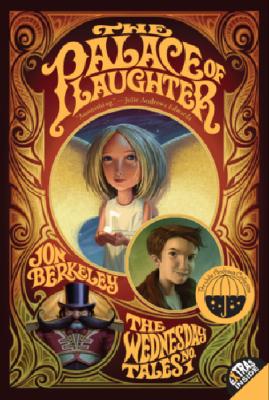 Other Books in Series
This is book number 1 in the Wednesday Tales (Quality) series.
Description
---
Miles Wednesday, orphaned, unwashed and living in a barrel, has never been to a circus before—but then the Circus Oscuro is no ordinary circus. There's a strange beast called The Null and an array of sinister-looking clowns, and when an unusual little girl with wings falls from a tower during the performance, Miles's life is changed forever. As Miles and Little embark on an extraordinary journey to rescue two friends who have been captured at the Palace of Laughter, they discover nothing less than the power of friendship and the gift of family.
About the Author
---
Jon Berkeley was born in Dublin when TV was black-and-white and airplanes still had propellers. He was the worst football (um, soccer) player in the entire parish, and his favorite food was spaghetti bolognese. Some things never change.
Jon has worked as a freelance illustrator for a quarter of a century and more recently has taken to writing. He is the author and illustrator of chopsticks, a story about the friendship between a mouse and a dragon, and has illustrated several books by other authors.
He is the author of the Wednesday Tales series—The Palace of Laughter, The Tiger's Egg, and The Lightning Key, which have been praised for their vivid storytelling, humor, and one-of-a-kind characters. Publishers Weekly said of the palace of laughter: "Berkeley weaves painterly details into his depiction of this night-shaded world but also injects an ample measure of humor."
Brandon Dorman lives in Puyallup, Washington, and is the creator of Pirates of the Sea! and Santa's Stowaway, and the illustrator of Jack Prelutsky's Be Glad Your Nose Is on Your Face, as well as Halloween Night, by Marjorie Dennis Murray.
Praise For…
---
"It seems astonishing to chart new territory in today's world of fantasy and adventure, but Berkeley has done just that."
— Julie Andrews Edwards

"Filled with captivating and ingenious descriptive passages."
— School Library Journal

"Berkeley weaves painterly details into his depiction of this night–shaded world but also injects an ample measure of humor."
— Publishers Weekly

"A vivid journey of discovery."
— Angie Sage

"A creative tale of survival."
— Voice of Youth Advocates (VOYA)