Dance Hall of the Dead (Paperback)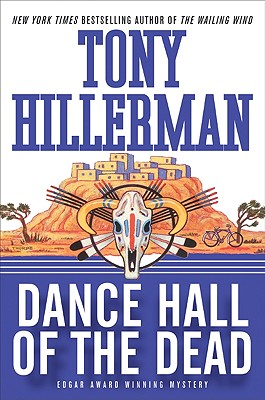 $11.95
Email or call for price.
Description
---
Two young boys suddenly disappear. One of them, a Zuñi, leaves a pool of blood behind. Lieutenant Joe Leaphorn, of the Navajo Tribal Police, tracks the brutal killer. Three things complicate the search: an archaeological dig, a steel hypodermic needle, and the strange laws of the Zuñi. Compelling, terrifying, and highly suspenseful, Dance Hall of the Dead never relents -- from first page till last.
About the Author
---
TONY HILLERMAN served as president of the Mystery Writers of America and received the Edgar and Grand Master Awards. His other honors include the Center for the American Indian's Ambassador Award, the Spur Award for Best Western Novel, and the Navajo Tribal Council Special Friend of the Dineh award. A native of Oklahoma, Tony Hillerman lived in Albuquerque, New Mexico, until his death in 2008.