Uprooted - A Canadian War Story (Paperback)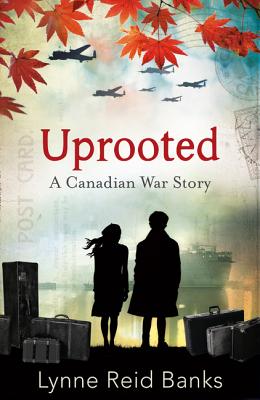 $8.99
Email or call for price.
Description
---
From the author of The Indian in the Cupboard and The L-Shaped Room comes a fascinating story of a wartime childhood, heavily influenced by her own experience.
In 1940 as war rages across Europe, ten-year-old Lindy waves goodbye to England and makes the long journey to Saskatoon, Canada, along with her mother and her cousin Cameron. They may be far from the war but they are also far from home and everyone they know and love. Life in Canada is very different but it is also full of exciting new adventures
This captivating story is inspired by Lynne Reid Banks own childhood experience and her time in Canada.
About the Author
---
Lynne Reid Banks was an actress in the early 1950s and later became one of the first two women TV news reporters in Britain. She is a bestselling author for both children and adults, and has written over forty books, including The Indian in the Cupboard (which was made into a major feature film), the bestselling Harry the Poisonous Centipede and The L-Shaped Room. Lynne says writing for children comes more easily than writing for adults. "It's not that it is less demanding I just find it more fun.""